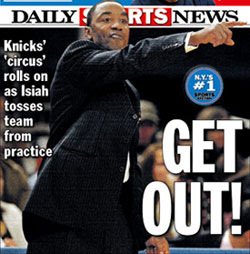 Now in the words of Amare Stoudemire "The Knicks are back" and that is primarily due to the decisions made by GM Donnie Walsh. He has completely revamped a roster that has been deplorable in recent history and for the first time in years the Knicks are like Charlie Sheen and they are "Winning".
With that being said I constantly hear rumors that the Knicks owner regularly consults with former Knicks Coach/President Isiah Thomas and I'm baffled as to why he would do so. I can sit here and name several horrible decisions that Isiah made when running the Knicks but I will just say that Isiah traded for Eddy Curry.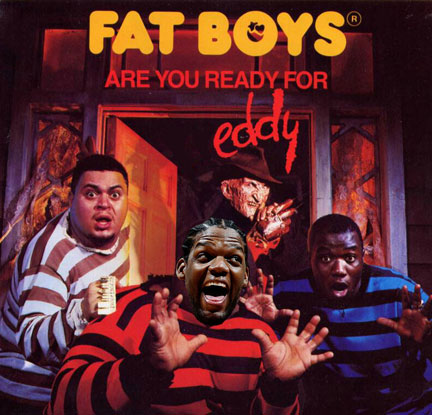 Why is James Dolan still consulting him, and why are there rumors about him coming back to the Knicks. Even if it is not true Mr. Dolan should have said so. If it is true I believe Isiah has pictures of Mr. Dolan with a "low pro hoe that's cut like an afro". There is no other logical explanation as to why Isaih would still have anything to do with the Knicks in any capacity. The Knicks were so bad under Isaih that I would rather watch Jodeci perform on The Varnell Hill Show then to watch Isiah's teams play. So Mr Dolan do me and all of N.Y. a favor and cut it the hell out!!!
I'm Nice!!!