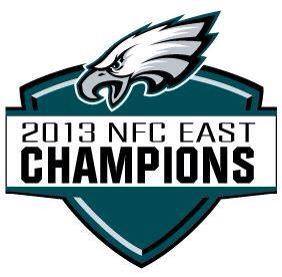 This time last year, Andy Reid was a victim of Black Monday in the NFL and the Eagles' future was entirely uncertain. Fast forward twelve months later, and under head coach Chip Kelly the Birds went 10-6 in their season and are the NFC East Champions.
That's right. We are the champions.
In their final regular season game in Dallas on Sunday, the Eagles did not play their finest football. The offense was stalled, Nick Foles was all too often without protection and there were some head-scratching play calls. The defense kept the team in play all the way to the very end, when Brandon Boykin's interception of Kyle Orton sealed the Eagles' victory.
It was a stressful game. Many of us thought we'd experience heart failure before it was all over. But they did it. Not only did Philadelphia win the NFC East title, they did it by beating Dallas in Dallas. It's a beautiful thing.
The Birds will face the New Orleans Saints at the Linc on Saturday. They have 24 hours to celebrate Sunday night's win, and then it's time to prepare for a New Orleans teams that won't be easy to beat. The Eagles' pass rush struggled against Orton. If they do the same against Drew Brees, there won't be a chance.
But we have all of the coming week to consider what Philadelphia needs to do to beat the Saints. For now, enjoy the fact that the division has been won…and that it was done by beating Dallas.
Happy Victory Monday to you all.
Follow Philly Sports Muse on Twitter and Facebook.