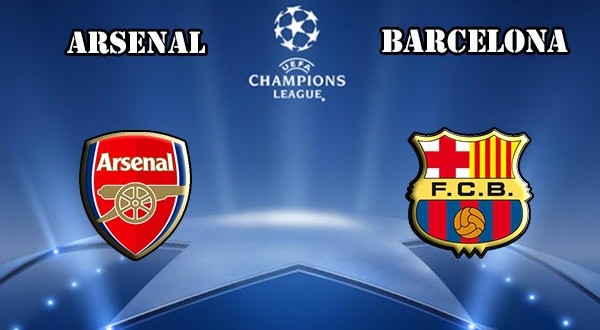 During the first games of the Round of 16 Tournament of the UEFA Champions League, we saw two clubs; Arsenal and Barcelona (two clubs with a history of being purists when it comes to the execution of the Total Football strategy, otherwise known as "Jogo Bonito"- The Beautiful Game) getting completely hammered in the first legs of their games. Barcelona lost 4-0 to Paris St. German (PSG) and Arsenal lost 5-1 to Bayern Munich.
Now, both Bayern Munich and PSG are leaders in their respective leagues in Germany and France and their results from the first set of games not only proved how good they are but it also showed how impossible it would be for any team to recover from those first two heavy defeats to progress beyond this round, given the aggregate formula used in European Football.
So come games 2 and Mission Impossible. Sport writers and pundits had already written off Barca and PSG coming into these games with insurmountable odds. What happened next completely defines the philosophies of both clubs.
Arsenal Football Club located in London, England is one of the oldest clubs in England, having joined the English Football Association in 1893. Since 1996, Arsene Wenger has been managing the club and is responsible for bringing the Jogo Bonito Total Football style to Arsenal. Such style focuses on dominating possession during a football game, intricate passing in all directions, and capitalizing on the point of maximum opportunity to score goals. This style over the last 20 years has seen Arsenal rank among the most successful clubs in England and Europe.
Barcelona Football Club, located in the Catolonia region in Spain have been a global powerhouse in Sports for decades, but more so over the last 10-12 years when the initial foundation work of Legendary Coach John Cryuff grew exponentially under Frank Rijkaard and succeeding coaches. The Barcelona system has been so successful that not only because has it seen them dominate Spain and Europe, but it has also ensured that regardless of whoever is at the helm of affairs, the winning formula and mentality continues. Barcelona, very much like Arsenal, also rely heavily on dominating the possession game, intricate passing, and the capitalization of scoring when the opportunity is created, versus when the opportunity randomly presents itself.
So here you have two powerhouses of European football who mirror each other in terms of their style of play and how they are coached.  And here you have two powerhouses of European football going into their second games of the round of 16 after having suffered "insurmountable" losses in their first games. How both teams responded has completely redefined their genetic makeup.
Arsenal came into this game after having lost 3-1 to Liverpool FC only a few days prior. Spirits were low and the general attitude for Game 2 was just to make the score line respectable. Barcelona on the other hand, led by the likes of Lionel Messi, Neymar, Luis Suarez, and Iniesta, had a hint of belief over accomplishing mission impossible. Their two games leading up to the rematch with PSG saw them thrash Sporting Gijon 6-1 and Celta Vigo 5-1. This meant that they were going into their showdown with PSG having scored 11 goals over two matches. They needed a miraculous 5 unanswered to progress to the next round.
So come match day and the ensuing series of events, Arsenal travelled to Germany to take on Bayern Munich and Barcelona hosted PSG at home.
The Arsenal v Bayern Munich game saw a deflated and demoralized team who started well by scoring first, but then capitulated once The Bavarians equalized. Arsenal got absolutely thumped by the exact same score line to the first game, 5-1. After a while the players looked like all they wanted to do was go home.
However, the Barcelona v PSG game saw a Barcelona team come out from the very beginning looking to shoot their shot against all odds. They didn't particularly play well and some players (including Messi) looked out of sorts. But the deep-seeded philosophy/belief was evident that night, especially in the opening minutes. Barcelona need to score 5 answered goals in order to progress to the next round.
The plan was in motion and Barcelona were getting closer and closer. They had scored 3 answered and were feeling the impossible was inevitable. It wasn't until Edson Cavani scored a wonder goal for PSG that brought things back down to Earth. PSG felt that they were in the clear and it appeared to the Barca players that this mountain they needed to climb only got much higher. So at this point, Barca now needed 3 answered goals. 8 minutes were remaining and only divine intervention could get Barca through, and divine intervention manifested itself in the form of Neymar. First it was a free kick…GOAL. Then a penalty…GOAL. Then at the death of it all, a sublime pass again from Neymar to Sergio Roberto slides the ball into the net…GOAL.
The unimaginable had happened. Barcelona, through sheer grit and determination pulled off an impossible comeback.
What Barcelona did was solidify their philosophy as a team that will never give up, which is ironically the final ingredient that defines Jogo Bonito. An ingredient missing with Arsenal when it was required.
Two teams who share similar philosophies but two teams who will forever define greatness differently. We can blame the coach and the execution of the game strategy etc, but at the end of the day history always vindicates those that pursue greatness.
Well done to Barca….and on to the next one in this legendary story.
Nwaji Jibunoh, International Correspondent for War Room Sports
Located in Lagos, Nigeria, Nwaji Jibunoh is War Room Sports' International Soccer Contributor.  Nwaji also contributes commentary on U.S. sports from an international perspective.  He's an Atlanta Falcons fan, Howard University alum, and former tight end for the North Atlanta High School Warriors.