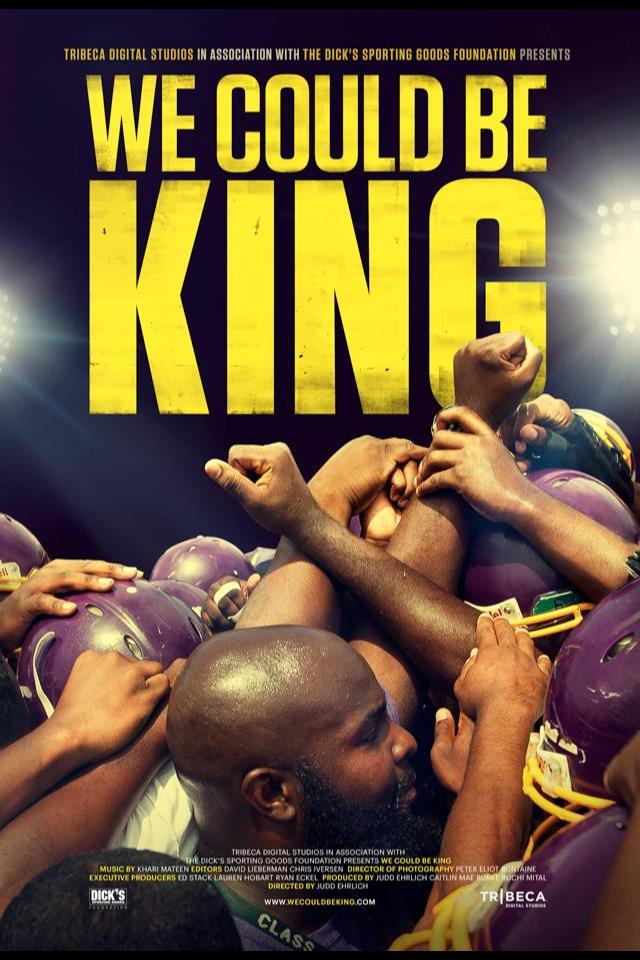 Martin Luther King Jr. High School (Philadelphia, PA) football coach Ed Dunn will be in The War Room this Thursday, May 22nd, to discuss the importance of youth and scholastic sports in America!  Coach Dunn was recently featured in the ESPN/Dick's Sporting Goods documentary "We Could Be King", which received rave reviews at the renowned Tribeca Film Festival.
Tune in Thursday, May 22nd at 6pm ET to hear our conversation with Coach Dunn!  To tune in, go to www.WarRoomSports.com and click the "Listen Live" button…or dial 323-410-0012 to listen LIVE by phone.
In the meantime, check your local listings and "On-Demand" for additional showings of "We Could Be King" and check out this New York Times article about the documentary HERE.
While you're at it, you should also join the War Room Sports Facebook page at www.Facebook.com/WarRoomSports and follow us on Twitter @WarRoomSports!
Finally, if you own an Android phone or tablet…an I-Phone, I-Pad, or I-Pod, please go to your Google Play and/or App Store and download the FREE War Room Sports mobile app (just search "War Room Sports")!  It's the VERY BEST way to stay up on all of our media content from one central location!