by Justin Bankers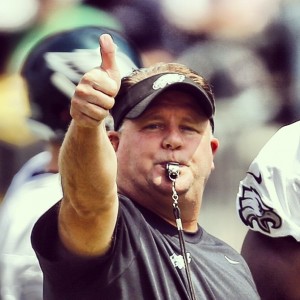 I don't know about anyone else's reasons for loving sports. Entertainment? Passion? Competitive nature? Living a dream that never turned out vicariously through these men/women? Everyone has their reasons. Mine lately, has been sanity.
I'm currently on the home stretch of preparing for my first physique competition. For anyone who has no idea what that's like, I've dropped 23lbs in the past 8 weeks and haven't consumed a single carb in the last 3 days. The mental determination it takes is more than I thought it would be. I have just over 2 weeks until the competition, which brings more cardio, fewer carbs, and more stress. Which brings me to the topic of this writing. Sanity.
At this moment, sports is what is keeping me sane, keeping my mind off of the stress. Start with the NBA. The storylines are wonderful, but let's discuss the MVP race. It's currently more diverse than it has been in years. There are 6 men with legitimate claims to that award, when in years past it's generally been a 2 man race. Steph Curry, James Harden, LeBron James, Russell Westbrook, Anthony Davis, and creeping in the shadows (although he is highly unlikely) is Marc Gasol. I actually saw a comment on an ESPN article that made me laugh. All of the first 5 guys have different "political" claims to the award. LeBron is the "Mass Media" MVP. Curry is the "New face of the NBA" MVP. Harden is "The People's" MVP. Westbrook and all of his controlled raging glory is the "Writer's" MVP, while Davis is the "Real" MVP. It all fits when you think about it. My personal pick is Harden. LeBron spent too much time coasting, Curry has alot more help than most people seem to realize, Davis probably won't make the playoffs, and Westbrook has been insanely good but hasn't sustained it as long as Harden. Harden is taking a team that really isn't very good (watch them play, just do it) and dragging them to the top end of a loaded Western Conference. The only way my pick changes is if the Pelicans snag the 8 seed from the Thunder, because that will mean that Anthony Davis just dragged a steaming bag of garbage into the playoffs in the most loaded conference I've seen in quite some time.
Then you have the NFL. Holy offseason storylines. I'm not used to NFL offseasons being this crazy. McCoy traded away, the Patriots lost Revis already and are potentially losing Brandon Browner too. Big names who were the faces of their franchise for so long are no longer with those franchises, and Chip Kelly is slowly turning the Philadelphia Eagles into the Oregon Ducks. I wonder how many Red Bulls Adam Schefter is surviving on right now.
On top of those 2 monster sports, we are entering Tournament time in the NCAA with a potential perfect season on the way from Kentucky, and any wrestling fan is excited about this road to Wrestlemania with good matches lined up and finally a strong talent pool. Not to mention MLB Spring Training starting up and the NHL rolling in full force.
All of this excitement could not come at a better time for me. The next 2 weeks are going to be stressful, but I have ALOT of fantastic things to look forward to.
And Dwight Howard is a walking vagina. You're welcome B.
Justin Bankers, for War Room Sports