Described as The "ILLMATIC of Sports Books". (By Jimmy himself of course).
Available November 2015
Birthed from the EXTREMELY "real" (and sometimes warped) mind of Jimmy "The Blueprint" Williams, everything he says is definitely from the "IDGAF" section of his brain. But all-in-all, the way he looks at sports, culture, and life in general will keep you wanting more, and will definitely keep you laughing.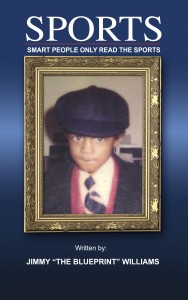 Available November 2015
Contact Jimmy "The Blueprint" Williams at JW@WarRoomSports.com or @JWTheBlueprint