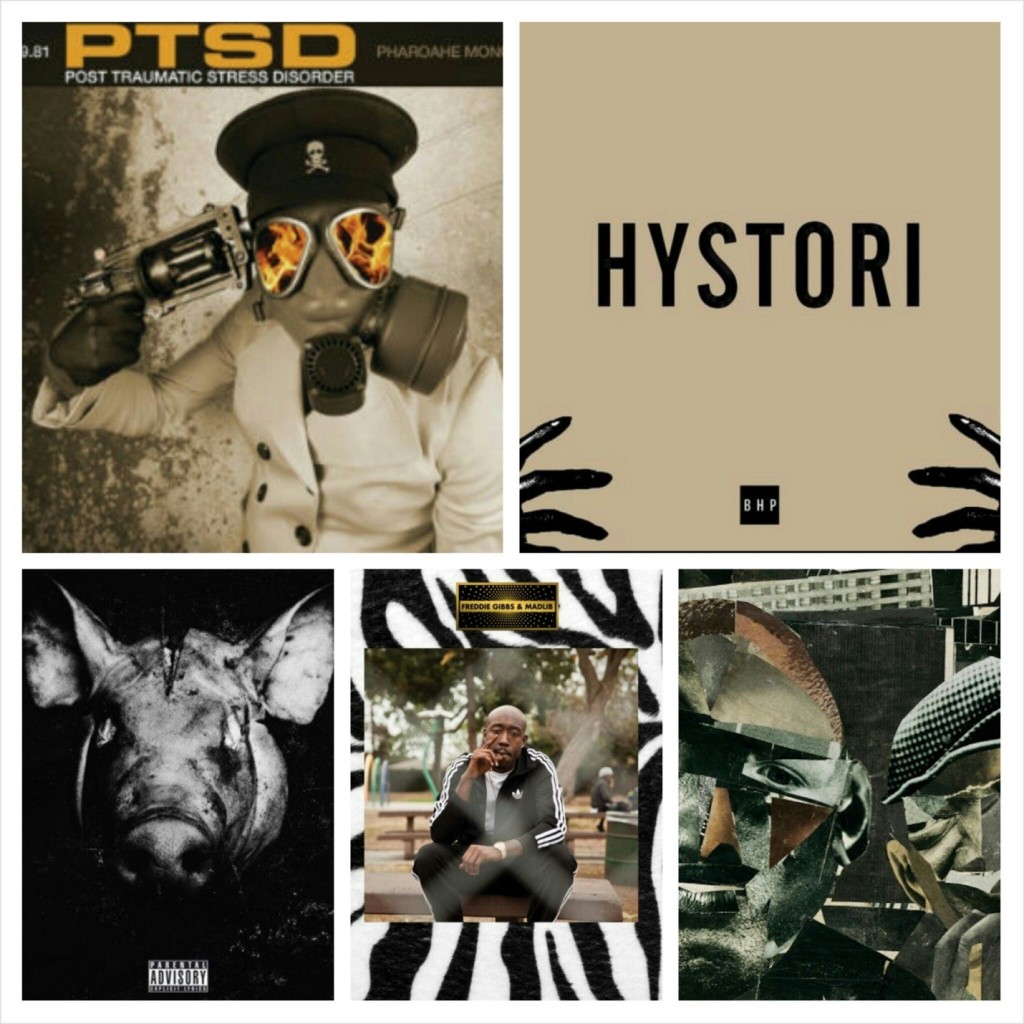 "One good thing about music, when it hits you, you feel no pain."
 -Bob Marley
I know many of my friends, family, and people I communicate with on the internet believe Hip-Hop is dead, or it's nothing but "ignant" music that is used as background sounds for World-Star fight videos.  I beg to differ.  I agree in the mainstream there is no longer a balance and most of the mainstream music stinks more than the earring backs of a homeless woman.  So far in 2014 there are many projects that could have made my top five and I had trouble narrowing it down.  Keep in mind that this is subjective and you may have a different list, but my word is gospel so all of the projects I name will be powerful.  Here is a list of my favorite albums thus far with some short words about each project.
Before I start I want to send a shot-out to the Tissue in the Tape Podcast from WRSPN.Com, who recently did their Mid-Year review. 
5) The Roots: And Then You Shoot Your Cousin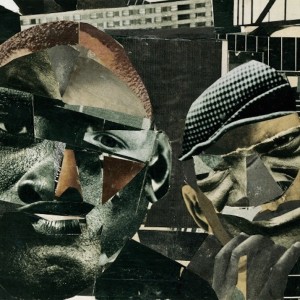 The Roots are the greatest Hip Hop band ever!  Considering I don't know many "Hip Hop Bands", I can safely make that assertion.  This album was short and Black Thought wasn't on the album nearly as much as I wished, but this is still a powerful project.  I love concept albums and The Roots are great in creating these pieces of art.  This isn't the normal "boom bap" sound I usually gravitate towards but when I sit down and listen to the album, I'm amazed at how cohesive the album is and how the sounds work so well together.  This album sounds like a play and not a wack play like "Carmen: A Hip Hopera" (How wack is the title "A Hip Hopera"?).
4) Freddie Gibbs and Madlib: Piñata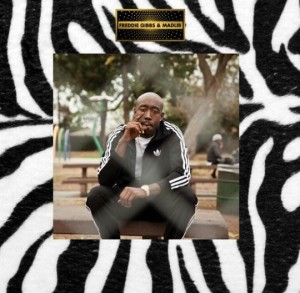 As much as I love conscious Hip-Hop and "lyrical spiritual" emceeing, I always love a good gangsta album.  I grew up loving the Tribe but also loving the type of Hip-Hop that was so vulgar, nasty, and gangsta, that you wouldn't dare listen to it with your mother in the car. I know people think that music like this is the reason for all the problems in the world, but FOH.  I've heard country songs talk about murder, robbery, rape, and all kinds of crazy things, but that's none of my business though *Kermit Voice*.  Drake, Jay Cole, and all those sensitive light-skin dudes are cool but sometimes I want to hear something so gangsta that listening makes me feel tougher than I really am.  This album has been that for 2014 so far. I know YG had a dope project that was gangsta but this was better IMO. Gibbs is getting better as an emcee.  He makes gangsta music but it's not glorifying the lifestyle the way a Rick Ross does.  It reminds me of the way Scarface or Ice Cube made "Gangsta Rap".  They made gangsta music that discussed the lifestyle but also talked about the repercussions of living that life. That's heavy praise considering those two are legends.  I'm not saying Gibbs is there but I can see growth in him as an emcee (No Bosh).  Madlib has always been amazing and this collaboration created a powerful project.
3) Slaughterhouse:  House Rules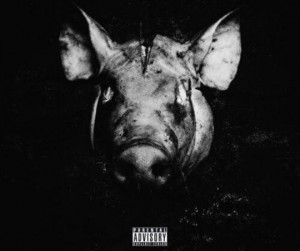 #Barz…………..   Yo I can't rap to save my life but Slaughterhouse makes me want to pick up a pen and write some barz.  I can only imagine how they motivate each other when recording.  As much as I love the group I thought their second album was underwhelming , but this just reminded me how dope each emcee in the group is.  Listening to this project, I also noticed that Crooked I is murder, death, killing every beat he is on.  He must have also been underwhelmed with the last album or his crib is in the foreclosure process, because he is hungry and it is evident.  He shined the most on this project, even though all four emcees were dope.  And although I can't rap, I bet none of those Negus can blog like me. IJS.
2) Cyhi Da Prynce: Hystori
I'm not going to lie, I always thought Cyhi was okay, but I assumed he was just the dude who rolled with GOOD music that would never do anything but write dope lyrics that Kanye would take credit for.  Then I heard Hystori and it all changed.  Bottom line is this album is dope AF and I owe Cyhi an apology.  This album has dope production, witty lyrics, and it's also put in story form.  My only problem with this album is it was a free mixtape.  I don't know how Cyhi will make anything better for his album.  Then again, I doubted him before so we shall see.
1)      Pharoahe Monch: PTSD
I know many will disagree with this because this is an acquired taste, but I'm a Hip-Hop nerd and I appreciate the art-form as well as great writing.  Pharoahe Monch has created a piece of art with this project.  Yes it's a concept album, and no it doesn't have radio singles, and no there are no "club bangers", but from a pure lyrical standpoint, this is the best album thus far.  This album may not be considered cool and it would make for terrible background music on a World-Star fight video, but it's powerful.  Monch is a cerebral emcee and it seems to take him years to create a project, but it's worth it.  He touches on mental health which is something never discussed in the Black community, although we know it's some crazy Negus in our community. This album made me look at stress and PTSD in particular in a different light.  I always associate PTSD with a soldier coming home from war but I've never thought about it from the standpoint of an everyday person dealing with it.   The sequencing on this album is perfect, and the skits fit perfectly as well. Songs like "The Jungle", where he juxtaposes the literal jungle with the urban jungle, or "Broken Again", where he talks of a relationship with a woman as a metaphor for heroin, and then there is "Rapid Eye Movement" with Black Thought.  This album should be number one for Rapid Eye Movement alone.  Black Thought >>>>>>>
 (Other Favorites)
Like I said there are so many dope projects thus far and many more on the way.  Here are a couple other standout albums IMO, and they are in no order.
Skyzoo & Torae: Barrel Brothers
 9th wonder: Jamla Is The Squad
Step Brothers: Lord Steppington
Open Mike Eagle: Dark Comedy
Army Of The Pharaohs: In Death Reborn
Those five albums could have easily made my top five but it's just that many dope projects out there.  If you haven't heard any of these albums, make sure and check them out.  Let me know if you disagree or if there was anything that made your list that didn't make mine.
Jimmy "The Blueprint" Williams of The War Room, for War Room Sports