by Josh Fletcher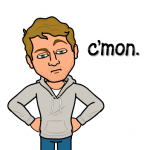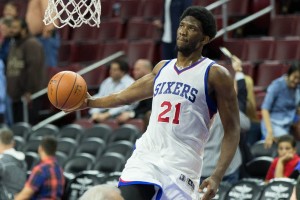 With the NBA season now officially underway, it is time to start looking for the most interesting players to watch this season. Of course, everyone is excited to see how Durant meshes into Golden State's squad or how LeBron James will perform in defense of Cleveland's first title. However, it is even more interesting to keep your eyes on the lesser-known players who are due to breakout this year. Here is a look at some of the most interesting players to track this season in the NBA.
Clint Capela
Dwight Howard is gone in Houston, and that means that it is Capela's show now on defense. He has the unenviable task of trying to be the biggest eraser in the league behind Houston's porous defense. With the up-tempo nature of new coach Mike D'Antoni's style, Capela will need to play up to his enormous skill level on defense to keep opponents' scoring down. On offense, Capela will be a perfect pick-and-roll partner for Harden and should score in bunches in his third season in the league.
Doug McDermott
Another third-year player who might have a breakout season this year is McDermott. He had a terrible, injury-plagued rookie season where he only shot 31.7 percent from three-point range. Last year, he stepped it up with a 42.5 percent three-point percentage, and he also averaged 9.4 points in 23 minutes per game.
Jabari Parker
When Parker came out of Duke two years ago, everyone figured the second overall pick would start right away. Fate cruelly blew out his ACL early in his rookie season, and his development ground to a halt. Coming back from injury last season, Parker averaged 14.1 points per game. He only shot 35 threes all last season, and he only made nine of those. The word is that he has been working on his outside shooting with a passion during the offseason, and adding a three-point stroke to his game this year could turn him into the superstar everyone expected.
D'Angelo Russell
Russell had a good rookie season last year under difficult circumstances. Now that Kobe Bryant is finally gone, the Lakers are Russell's team. Lakers fans accustomed to excellence could be ready to see it finally return now that Bryant is retired. Russell is the kind of electric young talent with a passion for the game that could bring back the excitement of the Showtime era to Los Angeles. In his first game of the season, Russell went four of ten from behind the arc to lead the Lakers to a 120-114 victory over the Rockets. It should be an exciting year to watch Russell lead a storied franchise back to relevance.
Joel Embiid
Embiid was selected third overall by the Philadelphia 76ers in the 2014 draft, and everyone thought he was going to make an instant impact on the league. Well, he did make an instant impact in his first game, scoring 20 points in his debut. Unfortunately, that debut just happened in the 76ers opening game of this season. After two surgeries and a long wait, Embiid could become one of the premier big men in the league if he can just stay healthy.
Josh Fletcher, for War Room Sports