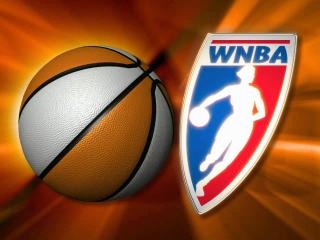 I like sports in general, but I have never been a huge basketball fan.  This year that has changed.  My 11 year old nephew has just discovered Derrick Rose and is now a basketball fan.  I like to talk to him about his interests, so this year I have been watching a lot more basketball.  We've attended a live game this season and even succumbed to purchasing the overpriced Direct TV NBA League Pass.  Whenever I become a fan of something, I always wonder how much money people make doing whatever it is.  So I went to the place I get all my answers, Google.
After a brief Google search, I learned about rookie salaries as well as veteran salaries.  I learned that during the 2010-11 season, first round draft picks will make anywhere between 1 million and 4 million dollars during their first season.  Veteran stars like Paul Pierce and Kevin Garnett will rake in about 13 million and 18 million respectively.  While role players such as Ben Wallace and Antonio McDyess should pocket approximately 2 million and 4.8 million dollars respectively. While I was Googling salaries of NBA players, I started to wonder how WNBA players salaries would compare to their male counter parts.  What I found led me to ask this question, WHY IN THE HELL WOULD SOMEONE AGREE TO THIS?
The disparity between NBA salaries and WNBA salaries is just damn egregious.  If my daughter told me she wanted to play in the WNBA, I'd tell her, she's better off teaching.  There is no possible way a woman could play in the WNBA if she didn't love the game.  Let's look at the numbers.  A WNBA player with 0-2 years of playing experience will make a minimum of 35,000 in 2010.  35,000 dollars, that's it.  This is four thousand dollars less than a General Manager at Wendy's. What that means is that John Wall, the number one 2010 NBA draft pick can pay the number one 2010 WNBA draft pick's (Tina Charles) salary about 114 times.  The NBA has a sliding scale by which players get paid.  The WNBA also has a similar chart, but it only has two rows, players with 0-2 years of experience and players with three or more years of experience.  In 2010, a WNBA player that has three or more years experience will make at least 51,000 and max out at about 100,000.  Are you kidding me?
It's funny because just like the NBA, the WNBA has salary caps.  The NBA Maximum Team salary cap for 2010 is 58 million dollars, while a WNBA team can spend at the most 800,000 dollars.  This is hilarious considering the last pick in the first round 2010 NBA draft will make at least $ 1 million dollars for his first season.
WNBA players, often stay in college the whole four years and earn a degree.  This is a good thing considering what their base salaries are.  After they are done playing basketball for less money than IRS auditor makes, they are going to have to start a second career.  I'm convinced; WNBA players have to love the game.  Why else would they devote years to playing the game, when they could take their degrees to private industry and make way more money?  I'm not naive, I know that the NBA is way more appealing and profitable than the WNBA, but I never would have guessed the gap between salaries was this big.  Before retiring at the end of 2009, arguably the most marketable star of the WNBA, Lisa Leslie, was paid about 91,000.  As if all of this information wasn't bad enough, while NBA superstar Lebron James decided to tear down an entire franchise on the way to South Beach during his off season, WNBA players play in places such as Poland, Turkey and Israel to collect larger paychecks during theirs.
With all of this being said, if your daughter was a beast at basketball, and she came to you with a four year degree in one hand and a WNBA contract in the other, what would you tell her to do?
Monica Pierce, Guest Blogger for War Room Sports. Read more of her writing @ monicasthoughts.com.