Leave it up to Dallas Mavericks' owner Mark Cuban to provide his two cents on what the 16-time World Champions Los Angeles Lakers should do with their superstar Kobe Bryant.  I mean don't get me wrong, Cuban just gutted his own team last season so he has some idea of what to do.  Maybe it's his way of reaching out to the Buss Family during trying times.
Let's play devil's advocate:
Kobe is due a mere $30 million next season which puts the Lakers over the luxury tax threshold by $7 million.  That doesn't even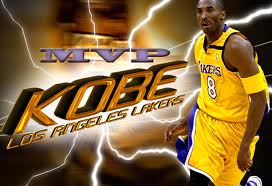 include the signing of the summer's biggest free agent, Dwight Howard.  Howard will command at least $20 million a season on his upcoming deal, which even creates more chaos for the Lakers.  Once you pass $5 million over the luxury tax, it increases to $1.75 for every dollar over.  After that, every $5 million over goes from $2.50 to $3.25 to $3.75 and increases $.50 for every $5 million after that.  But we are talking about Kobe!  Kobe Bryant is Mr. Laker, he is the draw, the 5-Time NBA champion that is relied upon to lead the success of the franchise.  His legacy belongs in a purple and gold uniform.  Mark Cuban spoke about his reasons the Lakers should amnesty Kobe.
"If you look at their payroll, even if Dwight Howard comes back, you've got to ask the question: Should they amnesty Kobe?" Cuban said during an appearance on ESPN Dallas 103.3 FM's "Ben and Skin Show.  "So I'm just saying that hypothetically. When I say amnesty Kobe, I don't think they'd do it, but they've got some choices to make. Now, they're in a big market, but they're still limited. The Knicks, the same thing. Boston same thing."
Is Mark Cuban trying to use his Shark Tank skills into conning the mighty Lakers franchise into disrupting their team?  When was the last time the Lakers organization were hurting for money?  Did Cuban forget that the Lakers just inked a $3 billion deal with Time Warner Cable?
Message to the Buss Family:
If you have forgotten, the Dallas Mavericks swept your team and went on to win the NBA Championship just two seasons ago.  Then Cuban referred to his Shark Tank entourage in deciding the fate of Tyson Chandler, the backbone of the Mavericks and Defensive Player of The Year.  HE COULD HAVE KEPT CHANDLER AND AMNESTIED BRENDAN HAYWOOD.  He decided against that, allowing Chandler to walk and keeping Haywood for one additional season before using the AMNESTY CLAUSE on HAYWOOD anyway.  Giving up a team that won you an NBA championship for financial flexibility!  The 2012-13 season has been a disaster for the Mavericks.  Cuban got his wish for all the financial flexibility in the world but no NBA player seems to want to play in Dallas.  So take note Buss Family, ride the horse of the Black Mamba as long as you can and find a way to keep Mr. Howard, because Mark Cuban has put your team on notice.
LeRoy McConnell III of A Fan's Point of View, for War Room Sports