Posts Tagged 'NBC'
Tuesday, November 15th, 2011
Visit msnbc.com for breaking news, world news, and news about the economy
Wednesday, March 9th, 2011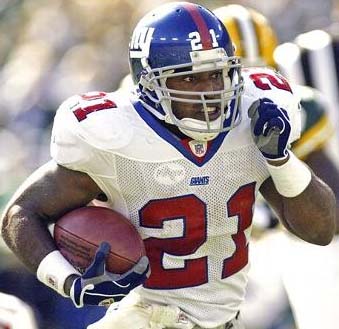 I read somewhere that Tiki Barber was planning on returning to the NFL.  I mean that can't be true, right?  I mean how old is he?  Correct me if I am wrong, but wasn't he a running back?  He is about to be 36 years of age.  That is like 100 in running back years.  He has got to be kidding himself.  I guess that analyst gig didn't work out too well for him.
I don't want to sound like I am putting him down, but I really can't see what he could possibly offer any NFL team.  It seems that the sudden urge to return to his comfort zone was predicated by the fact that his twin brother Ronde Barber still plays.
This is a really inspiring reason but hardly logical.  Here are the facts: Number one, Ronde Barber is a cornerback (which means they have a longer shelf-life).  Number two, Tiki has been out of the league for FOUR years.  Number three, he threw his former teammate and quarterback Eli Manning under the bus, inciting he was the reason for why the Giants weren't going anywhere.  To his shock (I'm sure), the Giants went on the next year to beat the best team in the NFL (the then undefeated New England Patriots) to win Super Bowl XLII.  You all see where I am going with this, right?
Stephanie C. Curry, Guest Blogger for War Room Sports