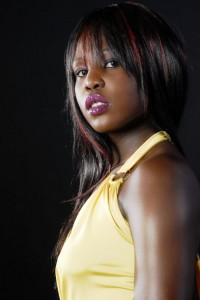 Skin is body's largest organ, and the desire for a younger, healthy skin that shows no signs of aging dates back to ancient times. Queen Cleopatra used to bathe in sour milk, and women in ancient Rome rubbed their skin with fermented grapes. Fast forward to a more recent history to an even more morbid story, Countess Elizabeth Báthory of Hungary, the most prolific serial killer in history, used to bathe in her virgin victims' blood to retain her youth. Yes, most in today's world would go to extreme length to get that flawless skin, even if it means injecting oneself with toxins to smooth out wrinkles and burning holes in the skin with lasers to force it to regenerate. According to research, 90% of women don't like the way they look, so it's no surprise that they will take extreme measures to change that.
So what if I told you that the key to having younger looking skin is very simple. I happen to know a thing or two about flawless skin because I am a proud wearer of one; my skin is definitely my most prized possession. You can eat yourself into a smooth radiant skin in about 30 days. Why a month?  Scientists claim that it takes about 28-30 days for a new skin cell to generate in the deeper layers of your skin and make its way to the surface of your skin. Eating the right kind of food and adding exercise to your beauty regimen can help you improve everything from fine lines to wrinkles to dark and age spots. So in a nutshell, fitness is the fountain of youth: I guess someone should have told Ponce de León that.
Eating healthy and adopting a fitness lifestyle can solve many skin issues such as premature aging, wrinkles, dry skin, bumpy skin, acne, slow wound healing, and the dreadful cellulite. Beautiful skin, like a beautiful physique, can enhance your life and promotes self-confidence. Besides the superficial, your skin performs a wide range of important bodily functions that help keep us alive.
Your skin is a part of your immune system, acting as a barrier between your organs and outside world, and we all know what's out there.
It helps regulate your body temperature.
Plays a major role in maintaining bone health.
Can show signs of nutritional deficiencies and sometime disease symptoms; therefore, acting as a warning beacon.
There are many intrinsic and extrinsic factors that result in problematic skin issues. I have encountered women 10 years younger than me with aging skin and wrinkles. One of the intrinsic factors of aging skin is your genes; for example your hormone level. Extrinsic aging is influenced by external factors such as exposure to sunlight, smoking, bad diet, and frequent alcohol consumption. Healthy younger skin is more than just a pretty facade. It is central to your health. Your appearance (weight, skin, and waistline) gives clues about how healthy you are inside and outside. With all of that to consider, you have more of a reason to keep your skin in perfect health. Here are few things to avoid if you wish to get rid of skin problems:
1. High GI (Glycemic Index) food. It's quickly converted to glucose which produces AGEs (advanced glycation end products) by attaching themselves to protein in collagens. AGEs contribute to aging skin.
2. Cheese and other dairy products increase your risk for wrinkles.  Research has shown that a week of eating ice cream every night is enough to cause visible damage to the skin.
3. Cigarettes. Just one cigarette causes the constriction of blood vessels, which hampers blood flow to your skin.
4. Prolonged time in the sun.
5. Alcohol. Frequent alcohol consumption causes nutritional deficiencies; especially, zinc which is essential for collegian formation. In addition, alcohol consumption enhances the formation of AGEs and causes cell death and tissue damage.
One important thing that you have to do to get that flawless beautiful skin and get rid of cellulite is exercise. Exercise is a fundamental way to get closer to flawless beautiful skin. Exercise helps your body remove toxins and waste and flushes the skin with lysozyme rich sweat which kills microbes that cause skin inflammation. It also flushes the skin with nutrients rich blood and gives your skin the material needed for cell maintenance and renewal. But most importantly exercise helps burn the glucose and sugar products which reduce the formation of AGEs.
When it comes to diet and proper nutrition, highly alkalizing foods are wonderful for the skin. These include citrus fruits, beets, apple cider vinegar, sprouts, and dark leafy greens. Eat acidifying foods such as red meat, whole grains, most fruits, sea foods in moderation, but keep in mind, sea foods contain omega 3s and fruits have antioxidants which do wonders for your skin. If your diet is lacking, here are some supplements that will enrich your skin. Vitamins C and E, calcium, Chromium, essential fatty acids, zinc. Beauty might be skin deep, but the truth of the matter is, in order for us to see your external, you have to work from the inside it out.