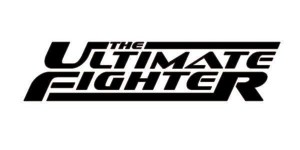 Diego Brandao and John "The Magician" Dodson did well to represent Greg Jackson's MMA in Albuquerque, NM Saturday evening, winning their respective Featherweight and Bantamweight bouts and earning the title of "The Ultimate Fighter" for this final season on SPIKE TV.  The UFC has on their hands arguably the two TUF winners with the most legitimate odds of truly contending in their respective divisions at the UFC level since the first 3 seasons of the reality TV show produced fighters for us the likes of Forrest Griffin, Josh Koscheck, Chris Leben,Kenny Florian, Rashad Evans, and Michael Bisping.
For true fight purists who favor passion and aggression in the heat of battle over technical prowess and well executed game plans, it's going to be difficult not to find appeal in Featherweight Diego Brandao.  Diego is a fiery, emotional Brazilian who won all of his fights inside the Ultimate Fighter house with first round KO's.  His style is representative of the old-school Brazilian Vale' Tudo, made famous by the likes of Wanderlei Silva and Maricio Rua.
However, it's not what Diego does inside the cage that I find the most enthralling.  Having grown up in the slums, he made a death bed promise to his Father to watch over his Mother at all costs.  I find it hard to deny his purpose in life and therefore fighting, especially in light of the relative atmosphere inside the house on "The Ultimate Fighter" reality TV show.  A midst young 20 something American guys with more tattoos and TAPOUT clothing than skill or genuine appeal, Diego's simple, brutal, aggression and drive were a breath of fresh air throughout the season.  During his post-fight interview, Diego proclaimed that he would be returning to Brazil to buy his Mother a home, and try to get his Brothers off of the streets. Stay tuned as Diego appears primed to make his mark on the UFC Featherweight division.  Imagine a clash between Diego and current Featherweight champion and fellow Brazilian Jose Aldo?
Tommy Comeau, for War Room Sports
Tommy Comeau lives in Washington, D.C. and is War Room Sports' Mid-Atlantic Region MMA Correstpondent.