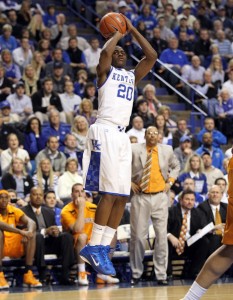 26. Doron Lamb - 6-4 210lbs Sophomore Kentucky SG/PG
2011-12 stats: 31.2 mpg, 13.7 ppg, 47%fg, 46%3ptfg, 82.6%ft
Prediction: Late 1st round pick
Strengths: You could have a legit argument on who's the best shooter in the draft between Doron Lamb and John Jenkins.  If you've watched Kentucky play over the last two seasons, you have seen the natural, sweet, shooting stroke Lamb possesses.  Lamb has one of the highest basketball IQ's in the draft.  His ability to play off the ball is rare for a player his age.  He's also added the floater in the lane to his arsenal as well.  He also has the ability to run the point as well, and does a good job taking care of the ball and running the offense in the halfcourt.  Honestly I think Lamb is one of the more underrated players in this draft and he will have a long productive NBA career.
Weaknesses: Is undersized at the two guard position.  Is a willing defender, but not the greatest defender.  His lack of ideal size could hurt him at the next level against NBA 2-guards.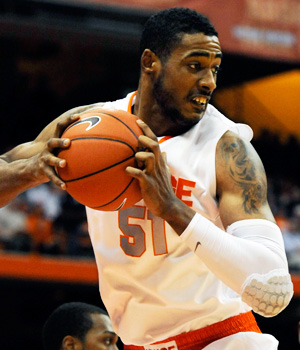 25. Fab Melo - 7-0 260lbs Sophomore Syracuse C
2011-12 stats: 25.4 mpg, 7.8ppg, 5.8 rpg, 2.9 bpg, 56%fg, 63%ft
Projection: In the 20′s (late 1st round)
Strengths: Fab Melo was the Big East defensive player of the year and could have been the most improved player as well.  The progress he made as a player from year one to two was tremendous.  Had perfect size and length for an NBA center, rebounds the ball, and is arguably the best shot blocker in the draft.
Weaknesses: Is limited offensively, very raw and robotic in the post.  Gets in foul trouble early too often in games, but should get smarter with proper coaching.  Played in a zone his whole career and will have to get used to playing man defense and in pick and roll situations.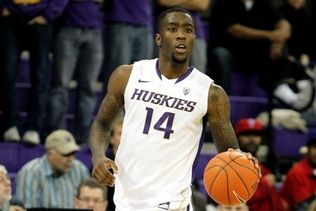 24. Tony Wroten Jr. - 6-4 Freshman Washington PG/SG 19 years old
2011-12 stats: 30 mpg, 16 ppg, 5 rpg, 3.7 apg, 3.8 tpg, 2 spg
Projection: Anywhere from mid first round to early second round
Strengths: Tony Wroten Jr. is a playmaking, combo guard with elite size, length, and athleticism.  He uses his strength to bully his way into the paint, draw contact and finish at the rim.  He is also a skilled passer, with the ability to make the flashy, highlight plays as well.  He uses his length to his advantage defensively and really could be an elite defender at the next level if he puts his mind to it.
Weaknesses: Wroten is very talented, but played out of control and selfishly a lot during his freshman season at Washington.  His jump shot is flat out horrible, needs plenty of work.  He turns the ball over too often, and takes bad shots instead of running the offense.  The physical talent is there, but there is also a huge bust factor as well.  Teams might be scared and he could drop into the early 2nd round.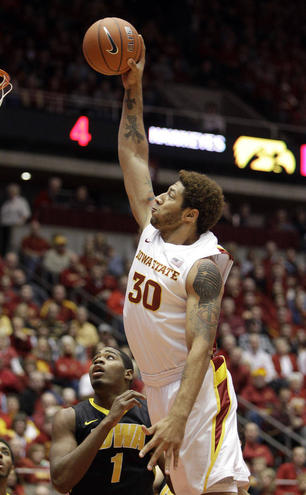 23. Royce White - 6-8 270lbs Sophomore Iowa St. PF/SF 22 years old
2011-12 stats: 31.5 mpg, 13.4 ppg, 9.4 rpg, 5 apg, 3.8 tpg, 53% fg, 50% ft
Projection: Mid to late first round
Strengths: Royce White is a jack of all trades, very versatile for a player of his size.  Played the point forward for the Cyclones, leading them to the NCAA tourney and a first round victory over UConn.  Can take players his size or bigger to the perimeter and beat them off the dribble, creating for himself and others.  Uses his big frame well in the paint to carve out space and get shots off  over taller defenders.
Weaknesses: White suffers from an anxiety disorder that makes it hard for him to travel by plane.  Well in the NBA, planes are the lifestyle and way of travel.  White is a player who can get to the foul line frequently, but only shoots 50% from the line.  That is something he really has to work on.  Teams are really high on his skill level, if not for the anxiety issues, White could be a lottery pick.
Brandon Pemberton of Brandon on Sports & Sports Trap Radio, for War Room Sports