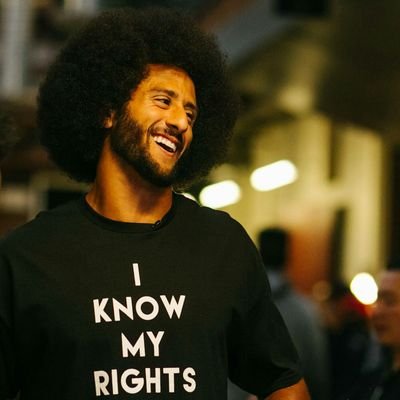 It seems Dan Orvlovsky will be calling it a career.
Yes, that Dan Orvlovsky was still in the league in 2016.  The same one who in 2008, made the 2nd most egregious (after a throwing a pick 6 inside your own 20) hustling backwards move a QB can make.  He literally sacked himself!
While with what would become the 0-16 Lions, Orvlovsky retreated away from the Vikings Jared Allen and with absolutely no awareness of the back of the end zone, which by rule is a safety and two points for the Vikings, and gives them the ball.
This play was literally his claim to fame.
Nevertheless, he was never subjected to the ever sticking "he can't read defenses…I mean the back of end zones".  In fact, after that season and play, 3 other NFL teams, the Texans, Colts, and Buccaneers thought he was good enough to be a backup.  Simply put, a guy who was not good enough for arguably the worst team in NFL history still got 3 other jobs with NFL teams.  Still, yet some are still trying to rationalize with a straight face that "system" incompatibility explains why Colin Kaepernick doesn't have a job?
You may as well piss on me and try to tell me it's raining!
This is a perfect example of when an analysis can be factual and well-based and yet not be truth at the same time.  Facts are statements or analysis that can be supported with verifiable reality.  Truth are facts within the full context of contributing factors.
The facts are that Colin Kaepernick is not, nor ever has been a traditional drop back passer.  It simply is not his strongest skill-set and thus a system calling for that is not a good match.  Some pitchers have a great fastball but not much of an off-speed pitch.  Some guards are good at penetrating but don't shoot well from the outside.  Most professionals are incomplete.  It doesn't mean that there is no job for them.
But when these facts are offered up to explain why he doesn't have a job in the NFL, they are not truthful.
Always be leery of the "he can't read defenses" critique, which is a dog whistle way of calling Black quarterbacks dumb.  The fact is he has had a poor offensive line which has contributed to an unreliable running game and non-threatening receivers.  Under such circumstances, knowing when to get the hell out of Dodge is actually a sign of intelligence.  Staying in the pocket to take an unnecessary beating would be dumb.
The truth is, the overwhelming number of NFL QBs, both historically, present day, and even the Hall of Famers are system dependent!
Only one today is not burdened with such limitations and that would be of course Aaron Rogers!  He is the beginning and end of the current list to have all the specialized skills that can accommodate any of the common offensive schemes/systems of today.  In short, one must be able to throw the deep out, be accurate in traffic, avoid the rush, and extend plays when the pocket breaks down; and also know when to get rid of the ball, usually with a 3-step drop.  Historically, for me, only 4 others come to mind; Roger Staubach, Warren Moon (you must remember the Moon at Washington and in the CFL), John Elway, and Steve Young.
No, Tom Brady cannot run the read-option or avoid pressure, nor could Peyton Manning.  Big Ben has never nor ever could be a traditional 3-step drop West Coast passer.  In fact, that would be contrary to his strength which would be to extend plays.
So, if 95% plus of NFL QBs are system dependent, then that could not possibly be the reason for a QB not being able to get a job.  The truth is that the NFL is arguably the most exclusive cartel in the world.  Its owners only answer to a commissioner that they have the authority to fire.  Even if their product is bad, every team prints money.  Such people are not very interested in anyone posing serious questions about the society that allows them such privilege, and that is what Kapernick did.  They didn't have to all agree on a conference call or meet at some golf club for the blackballing to take place, any more than drug lords need to verbally agree that potential witnesses need to be taken out.  It's understood.  Common interests often are reflected in common motives and behaviors.
It is warranted to "peacock" about American freedom of speech.  I am not aware of such a principle being written into law quite the way it is here.  But part of that pride should come from having the capacity to stomach the speech or expression one does not like or agree with as well.  Thus far, the NFL has not mastered that aspect of the principle.
Gus Griffin, for War Room Sports
Tags: All's Fair in Sports and War, Colin Kaepernick, Gus Griffin, NFL, War Room Sports, WRS