If you are a Philadelphia sports enthusiast like myself, then you are on a serious high right now.  First the uniting of the four kings, (Halladay, Lee, Oswalt, and Hamels), and now this?  The Miracle at the Meadowlands part II?  Only one word can describe it; unbelievable.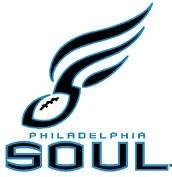 Can you feel it in the air or am I just riding the hallucination train thinking we might go-all-the-way?  First, a little arena football team called the Philadelphia Soul brought home a championship, much needed in the city of drought.  This little team won and challenged all the major league teams to do the same.  Then the boys in red pinstripes rolled through Milwaukee, LA, to Tampa to bring home a much-needed World Series that sent this City into a euphoric state.  The Flyers, the ultimate Cinderella story, made it to the Stanley Cup Finals last year when nobody thought they would even make it out of the first round.
I don't know about you, but I can smell the polish they use to make that Lombardi trophy shine.  In my life, I have never seen anything like what I saw on Sunday and I have been watching football for a long time.  I could be naïve in thinking that we are going to the Superbowl, but what I saw Sunday gave me something that I haven't had in a long time; hope.
There were so many blunders in Sunday's game, a fumble here, an interception there.  It seemed like the Giants had Vick's number and yet he still found a way to make it happen.  I love you Donovan, but you would have never been able to make this happen.
We may finally be getting out from the under big brother's shadow.  For now, we have the bragging rights over the Big Apple.  The only thing they can say is that the New York Knicks are slightly better than the 76ers and I'm okay with that.  All I know is that on a Sunday afternoon in December, I became glued to the television.  I watched history happen.  I watched Michael Vick turn an impossible to a possible.  I saw the speed of young man lift an entire city from its somber state.  I saw that same man celebrate in a way that I would usually frown upon, but this time he earned it.
Stephanie C. Curry, Guest Blogger for War Room Sports
Tags: Cliff Lee, Cole Hamels, Donovan McNabb, Lombardi Trophy, Mike Vick, Miracle in the Meadowlands, New York Giants, New York Knicks, Philadelphia 76ers, Philadelphia Eagles, Philadelphia Flyers, Philadelphia Phillies, Philadelphia Soul, Roy Halladay, Roy Oswalt, Stephanie C. Curry, The Big Apple, The War Room, War Room Sports