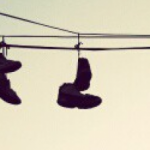 Dr. Sean Combs, also known as "P.Diddy," "Puff Daddy", and "Big Homie," among other names, had the honor of gracing the 2014 graduates of Howard University with the 146th Commencement Speech.  He was honored by the university for the degree of Doctor of Humanities.  There was quite a bit of controversy surrounding him being selected since he is a college dropout, and let's be honest, because of who he is.
Combs is in no way refined in the pursuit of his ambitions, nor does he exercise subtlety in flaunting his riches.  Every thing he does is big.  I'm sorry – everything he does is grandiose; larger than life.  Combs has no chill button and that kind of personality makes some people uncomfortable, especially someone who isn't the most polished piece of silverware in the bunch.
Howard University has had a rough year financially.  Former president, Sidney A. Ribeau suddenly stepped down last December after the university's enrollment and credit score fell significantly under his leadership.  The Howard board of trustees appointed interim president, Wayne A.I. Frederick in Ribeau's place.  The university announcing Combs as the commencement speaker in April was one of Frederick's  decisions that pumped new life into the school.
Combs as the key note speaker is a sign of the times and a paradigm shift for colleges on who they deem worthy for the position.  Combs amassed his $700 million dollar fortune in an unconventional way, mostly through Hip-Hop.  And though many of us love Hip-Hop, we love it when its in its place – rooted in it's foundational elements, not when a genre that is still considered parvenu is being honored for its scholastic achievements.
Notwithstanding the backlash, Combs gave a memorable speech.  He seemed a little out of his element and at times overly expressive in his gratitude, but that's probably because he sincerely wanted to be accepted from the students and faculty as an honorable collegiate.
What I appreciated most about the speech was that it wasn't coated with fancy language or presented like an essay, it was just straight talk in a way that only Diddy could deliver it.  Wrapping up his speech, Combs profoundly details his early days at Uptown Records, when then founder, Andre Harrell fired a young Combs because he got too cocky.  He was left without a job, an 8 1/2 month pregnant girlfriend, and a new home he purchased in Scarsdale, New York that he couldn't afford.  Click here to read the full article.