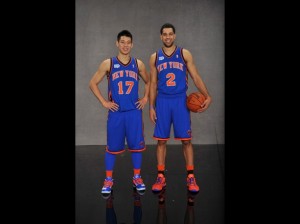 I would like to take the time to talk about the smartest backcourt in the history of the NBA.  That backcourt, you may be wondering, is none other than the backcourt of the 2011-12 New York Knicks.  Now we have all been inundated with the media attention surrounding Jeremy Lin who came from obscurity (or from "Bolivian", as Mike Tyson would say) and catapulted to super stardom in a matter of 7 NBA games.  What has been highlighted about Jeremy Lin is the fact that he is a graduate of Harvard University (currently ranked #1 academically by many collegiate ranking publications) with a degree in Economics.  It seems as if he was well on his way to working on Wall Street, becoming an Economics professor, working for the Federal Reserve, or becoming a consultant.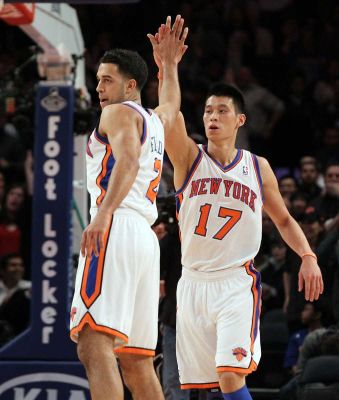 Jeremy Lin's starting backcourt mate, who is also in his second year playing in the NBA is Landry Fields, who happens to be a graduate of Stanford University (currently ranked #5 academically by many collegiate ranking publications) with a Communications Degree.  If we look through the history of the NBA, I do not think we can find a backcourt that hailed from such highly rated tier 1 academic institutions.  It seems that the collective IQ of the Knicks' backcourt has translated to success on the court by winning 9 of their first 10 games as the Knicks primary backcourt.  On the economic side of things, Jeremy Lin's recent success has caused the New York Knicks internet sales to increase by 3000% and he is sure to get a raise on his $700,000 salary when he becomes a Free Agent at the end of the season.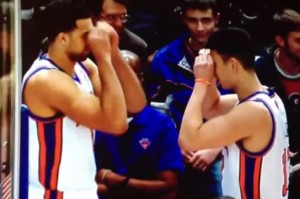 I have found irony in the fact that Harvard has been ranked in the Top 25 College Basketball Polls for much of the NCAA season before recently dropping out of the Top 25.  I wonder how much Harvard basketball coach Tommy Amaker used the fact that a former Harvard basketball player made it to the NBA while he was on the recruiting trail.  It seems that the basketball talent pool at Harvard has increased significantly and may be a force to be reckoned with for a while, the way the University of Pennsylvania and Princeton University have done in the past.  With less than 30 games left in the NBA season, let's see if the academic resumes of the Knicks' backcourt help them make it to the playoffs this year and into the second round.
Aquil Bayyan of The War Room, for War Room Sports