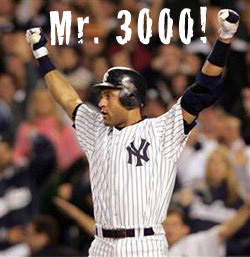 So Derek Jeter has now hit for over 3,000 hits and has added to his legacy of being an all-time great baseball player. People are now arguing about where he stands in terms of Yankee greats.  I don't know where he stands historically as a Yankee because I haven't put any thought into it, and unlike most people I have the ability to form my own opinion.
Over his career, Jeter has been a great player who has stayed out of trouble, and has done nothing but play the game the right way.  He is also one of the most clutch athletes I have ever seen.  I don't believe in praising people for doing what they should do, like staying out of prison, but with athletes being arrested on what seems like a daily basis, I feel like those who stay out of trouble like Jeter has, deserve credit.  This leads me to my problem with Derek Jeter.  He is a Yankee.  Being a Phillies fan, I cannot admire nor like a Yankee.  Yet I have been having a hard time finding anything to dislike about Jeter.  He recently sat out of the All-Star Game and I thought, "okay, here is my reason".  But honestly I had no problem with him doing this.  All of the all-star games are a joke at this point but that is for a later discussion.  It really is difficult to dislike a guy who plays the game extremely well, has just as many hits with models & actresses as he does on the diamond, has made a boat-load of money, and is philanthropic.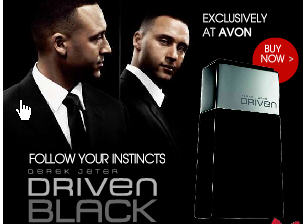 But after a couple days of pondering about what I can say bad about Jeter, I finally found something.  Mr. Jeter…your cologne distributed through Avon STINKS!  That's right…it is horrible and cheap.  It smells like a combination of polar bear urine and bone marrow from a dead alley cat.  How could you associate yourself with a fragrance as repugnant as that?  Your fragrance is called "Driven" but it smells more like an old Chevy driven by four homeless men and a dead, diabetic pig.
So now Mr. Jeter, I can throw you in the same boat as most Yankees I hate, like "A-Roid", because you don't have enough sense to smell a fragrance before you put your name on it.  So there you have it.  Although it sounds like I am dissing you in a weird way, I am actually giving you credit because that is the only thing I can find to make me dislike you.  But you are a Yankee, so FOH and go play in traffic!!
I'm Nice!!!