In The War Room I have been known to talk a lot of trash about people and I have received tweets and messages on The Book where people have called me a hater, and some have even said I don't like anything. To quote the great poet Common "If I don't like it I don't like it don't mean that I'm hating"!
At any rate instead of talking about what I don't like, I have decided to talk about what I am thankful for in sports. I am thankful for David Stern and Roger Godell.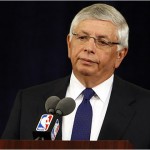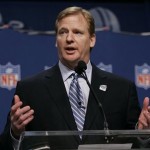 David Stern in my opinion is the greatest commissioner in all of sports. He transformed the NBA from a league full of angry drug addicts to an international game with many stars and memorable moments.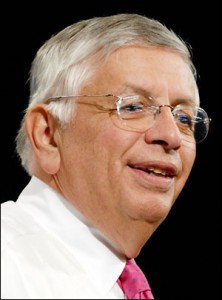 Roger Godell or as I sometimes call him King Roger or Dumbledore has taken control of the league and held players accountable for their actions both on and off the field. I respect him for that and I wish Bud Selig would grow some Gonads (No Mendenhall) and run his league with the same enthusiasm and stern hand.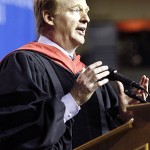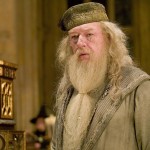 I love both the NBA, and the NFL, but I am worried as both leagues are facing an impending lockout. Stern and Billy Hunter as well as Godell and Demaurice Smith need to make sure this doesn't happen. I understand it is not that simple and I understand that changes need to be made, but no one wins if there is a lockout in either league. Especially the fans; the ones who pay their salaries.
If there is a lockout please don't try to appease us by giving us scab players or any kind of shortened season. Trying to watch the NBA without the star players is like trying to watch Sanford and Son when Fred was on vacation in Saint Luis and Grady was the main character. No one wants to see that MR. Stern!

The same goes for the NFL. I do not want to see any scab players! Please no! That is like watching Martin Episodes where Gina wasn't on the show. It was still Martin but it just wasn't the same without Gina!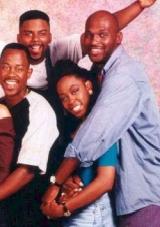 Don't become like that jabroni Bud Selig who refuses to let Pete Rose in the hall of fame but allows his locker rooms to rival the biggest pharmacies in America when it comes to the availability of drugs. This idiot allowed a baseball strike, cancellation of The World Series, and allowed an all-star game to end in a tie. Bud Selig runs Major League Baseball as though he went to the Enron School of Business.
The bottom line is you guys have done a tremendous job running your leagues and now it is time to make sure you don't throw it all away. Do whatever you have to; to make sure the fans have our Football and Basketball. If you do I personally promise to pay for you're over priced NFL Sunday Ticket and NBA package.
I'm Nice!!!