Team: New England Patriots
Persona: George Clooney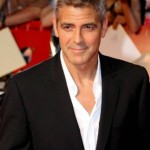 In the entertainment business, one marquee name deserves another.  The New England Patriots have won three Super Bowls in the new millennium and are considered by many to be the league's most recent dynasty. The Clooney factor is as follows: their quarterback is golden boy Tom Brady, their first lady is Brazilian model Gisele Bundchen, and their head coach is master strategist Bill Belichick. Prior to the 2000s the claim to fame for the Patriots was nearly being shutout (scoreless) in the 1985 Super Bowl by the Chicago Bears.  Before the television show "ER", Clooney's claim to fame was his occasional appearance as Booker Brooks on the television show "Roseanne" – a role as line manager at Welman Plastics. Yeah, that's basically a shutout.  Clooney landed "ER" and the Patriots landed Belichick. Both scenarios produced fertile ground from which success could blossom.
In 2001, "The Danny Ocean" days began.  Both Clooney and the Patriots rattled off a trifecta of blockbuster performances.  The Patriots won the Super Bowl in 2001 and then back-to-back in 2003 & 2004. Clooney did Ocean's Eleven and then came back with Ocean's Twelve and Thirteen, leading 10 other all-stars like he was Tom Brady.  After winning three Super Bowls, the Patriots continued their winning ways by taking home eight more AFC East division titles in nine years, producing an undefeated regular season, and appearing in two more Super Bowls – though they lost both.  The Patriots and Clooney played some spy games too.  Clooney took on a controversial role in the suspense thriller Syriana while the Patriots took on a controversial role in "Spy Gate" – an NFL investigation into the Patriots practice of videotaping the opposing defenses' hand signals and basically telling Tom Brady where to throw the ball next.
They're cashing-in on the success, having some fun, and dating some models.  Tom picked up Gisele, and George picked up the rest.  Relationships with The Patriots and Clooney can be a risky proposition, as both of them tend to only date for a couple of years before they move on to another teammate.  The tabloids take their shots every now and then, but the Patriots and Clooney do a great job of keeping their private matters private.  Bill Bellichick is not only a master strategist, but he's also a master at giving up zero information to the public. This talent is passed down to his team like a Jedi force.  Clooney is often found speaking more about his philanthropic work than his private life.  Clooney recently got married to a bombshell in England and the Patriots signed cornerback Darrell Revis, who plans on preventing bombs from shelling New England.  At some point, Gravity might bring them back down to Earth but for now they're still chilling in the highest stratosphere.
Team: New York Jets
Persona: Nicki Minaj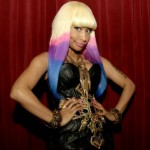 Have you ever seen the way Nicki Minaj talks down to Mariah Carey on American Idol?  Me neither…but with a last name like "Minaj", I would think she'd take a liking to the voluptuous Ms. Mariah.  The thought of a pop rapper talking down to a pop legend success is insane – that's the NY Jets.  Seriously, Nicki is just starting to figure out what her worth is while Mariah knows exactly what her worth is – it's measured by Forbes every year.  The Jets won Super Bowl III back in 1969, which does help to make them popular, but they're no Mariah.  Unfortunately, one Super Bowl and a couple American Music Awards don't really equal Mariah's Five Grammy's or The Patriots 3 Super Bowls!
So why do the Jets and Nicki feel so compelled to mouth off to George Clooney or Jay-Z like they're Drake?  The simple answer is that trash talk comes with the territory.  Nicki talks big because that's part of the Hip-Hop culture.  The Jets talk big because that's part of the NFL's culture.  For a deeper answer as it pertains to the Jets, you have to start by looking at the ownership and work your way down.  Jets owner, Woody Johnson, is relatively new to the NFL and he wants to own the back page of the NY Post – a space typically reserved for the biggest story of the day in NY sports.  Nicki Minaj wants to own social media like it's the back page of the NY Post.  The NY Giants are often the subject of the back page headline and Woody wants to change that.  Nicki wants the headlines like Woody Johnson.  Aside from her music, she uses her choice in fashion to accomplish her goal.  Woody uses his choice in hiring to accomplish his goal.  Woody hired a foul-mouthed head coach named Rex Ryan and Nicki acquired some very bright outfits for the red carpet.
Rex Ryan's dad was Buddy Ryan, former Philadelphia Eagles head coach – a man who encouraged fights among players on his own team.  Early on in Rex's career with the Jets, he made headlines for his use of four letter words on HBO's football reality show Hard Knocks.  Nicki made headlines early in her career for lyrics that crossed gender roles.  As they have matured, Nicki and Rex have started to tone down parts of their personality.  Nicki's wigs aren't from Crayola anymore and Rex seems like he opens a thesaurus every now and then.  Nonetheless, everyone is still left wondering if their bark is bigger than their bite.  Let's just wait and see.
Team: Miami Dolphins
Persona: Lindsay Lohan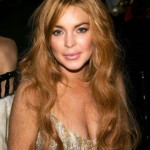 Florida is not only home to the Miami Dolphins but it's also home to Disney World – a place that's great for the kids and a miserable parent trap for the parents.  Lindsay Lohan's debut Disney film was called The Parent Trap.  A child actress could not ask for a more perfect company to work for than Disney.  The Dolphins could not ask for a more perfect season than their 1972 Super Bowl season.  Everything Disney created around Lohan was a win.  Every game the Dolphins played that year was a win.  In fact, the 1972 Dolphins are the only team in NFL history to win a Super Bowl after finishing the regular season undefeated.
For more than a decade Lohan and the Dolphins stayed in "The Magic Kingdom" – basking in the glow of their perfect worlds.  If Lindsay tried television, Disney made it work.  If she tried music, Disney made it work. The Dolphins drafted a legendary quarterback named Dan Marino and Marino carried the Dolphins like Disney carried Lohan.  If the Dolphins needed a first down, Marino made it work.  If they needed a big play, Marino made it work.  The Dolphins practically forgot about running the ball during Marino's tenure, and still, Marino made it work.  Eventually, all good things have to come to an end, and so Lohan left Disney and Marino retired.  With NFL records for most passing yards and passing touchdowns in his career, Marino became arguably the greatest passer in the history of the game.
After the Disney era, it was bye-bye Fantasy Land for Lohan and the Dolphins.  Since Marino retired in 1999, the Dolphins have experimented with nineteen different quarterbacks – still searching for their next Cinderella.  We're not sure how many different substances Lohan's experimented with over the past decade, but the story is the same – still searching.  A consequence of losing a great quarterback is usually the loss of a team leader. The Dolphins substitute leaders recently came under fire when Jonathan Martin, a second year offensive lineman, quit the team because of unprecedented abuses including bullying and hazing.  Without Disney's guiding light, Lohan has been arrested and placed in rehabilitation clinics for her substance abuse issues.  One thing is for sure; it's time for Lohan and the Dolphins to finally grow up and get it together.
Team: Buffalo Bills
Persona: Billy Bob Thornton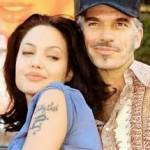 It's hard to argue with a name like Billy Bob in a city like Buffalo, NY.  The Buffalo Bills are as close to a small town team as there is in the NFL and Billy Bob is as close to a small town ego as there is in Hollywood.  Buffalo is still a pure sports city: pure fans that like pure football and appreciate pure sportsmanship.  Billy Bob is an acting purist who has always sought to be the "anti-film" actor, rarely accepting the blockbuster role.  Steering clear of major headlines associated with O.J. Simpson (an iconic member of the 1970's Buffalo Bills who was the pride of the city until his life fell apart) is testimony to the Bills' belief in keeping their team as pure as the snow of a Buffalo winter.
Eventually Billy Bob and the Bills found their way into the heat of the spotlight. We'll call this "The Angelina Era".  Billy Bob married one of Hollywood's elite, Angelina Jolie.  The Bills entered their "Angelina Era" in 1991 when they made it to their first Super Bowl, only to lose to the NY Giants in the closing seconds of the game on a missed field goal by the infamous Scott Norwood.  Somehow Billy Bob and the Buffalo Bills are defined by this era despite their disdain for definition. Some of Billy Bob's biggest acting jobs came while he and Angelina were swapping blood and getting matching tattoos.  Some of the Buffalo Bills best players competed and became legends during their Angelina Era (1991-1995) as they made it to the Super Bowl four straight years. Four consecutive Super Bowls is a unique distinction, both because no other team has ever duplicated the feat, and also because no other team has ever lost four straight times.  The agony of losing four straight Super Bowls could only be matched by the agony of Angelina Jolie divorcing you and marrying someone like Brad Pitt – you're just never the same after that.
Billy Bob has vowed to never marry again and he hasn't really been able find another role as pure as Monster's Ball or as purely comedic as Bad Santa.  The Buffalo Bills lost all of their Hall of Fame talent after the Angelina Era: pure competitors like Jim Kelly, Thurman Thomas, Darrell Talley, and Andre Reid (look them up).  There is promise though…Billy Bob is dating a beautiful woman and fathered a daughter while the Buffalo Bills have drafted stand out quarterback EJ Emanuel and top wide receiver Sammy Watkins.  Sometimes it's not about replacing what you had, it's about moving on without it.