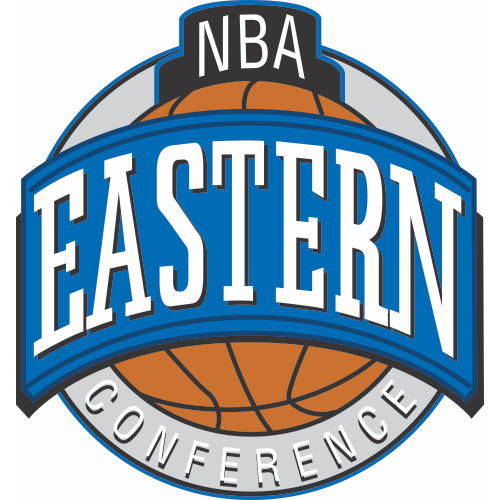 NBA TIME!
This is how I see everything happening in the regular season.
Eastern Conference: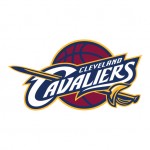 Cleveland Cavaliers o/u 56.5 wins
Maybe a tiny letdown to start the season as they finally got that elusive title, but no one in the Eastern Conference can challenge them just yet. Maybe the Celtics can in a year or two depending on who they get with Brooklyn's pick, but not yet.
Over at 58 wins.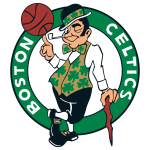 Boston Celtics: o/u 52.5 wins
I absolutely hate that I absolutely love how well they play. They share the ball. They have guys who get after you on defense. They play a deep rotation nightly. They have a tremendous coach. They need someone to make Isiah their number 2 or 3 guy though. As long as he is their 1st or 2nd option they can't take over Cleveland. That is not a knock on Thomas either. He can play. He is just not that guy.
Under at 52 wins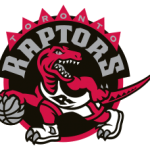 Toronto Raptors o/u 50.5 wins
They get better every single year. That might change this year, but they should still be good enough to land a top 3 or 4 spot in the East. Signing Bismack was a great move. Losing him is going to hurt later in the year. Lowry might regress a little, Jonas might improve some. DeRozan will keep every 90's basketball fan happy with his mid range jumpers and lack of 3 point shooting.
Under at 50 wins.
Indiana Pacers o/u 44.5 wins
Had a really good offseason as far as acquiring talent on paper. Not sure if Jeff Teague is a good fit for them. He and Monta are a little redundant. They are also going to have some spacing issues, especially when Myles is not on the floor. Still, they have a top 10 player in Paul George and Myles Turner is for real. They should have home court first round.
Over at 48 wins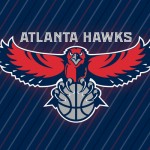 Atlanta Hawks o/u 43.5 wins
Always underrated in Vegas. Dennis Schroder can ball guys. He is going to be very good. Paul Millsap is on the right team, because he is criminally underrated too. They still have shooting, they still share the ball and Dennis will attack the basket and the opposing PG in a way Teague could not. They might even be a little higher than this. Dwight is as per usual, the too talented to be X Factor, but still the X Factor.
Over at 46 wins.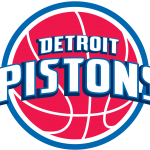 Detroit Pistons o/u 44.5 wins
If you have ever talked to me about basketball, you know how much I love Reggie Jackson. Him being hurt is going to hurt the team for a bit, but Ish Smith should shoot over 40 percent just enough to keep them afloat until he gets back. They also have Andre Drummond, who is a monster for 3.5 quarters. Tobias Harris should pick up the scoring slack while Reg is gone. Stanley Johnson is money off the bench and KCP might have one more year of improvement in him. This was the toughest team for me to gauge. I can see them anywhere from 3-7. They are a playoff team though. No doubt about it.
Over at 46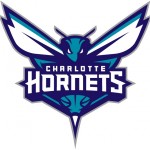 Charlotte Hornets o/u 42.5 wins
They have probably the best defensive coach in the EC, if not the NBA. They still have most of their core intact. Losing Lin sucks, but they should still be good. The team is much better offensively when Kaminsky is on the floor. If he can be somewhat competent on defense they are going to be fine. This is where I started to realize the Eastern Conference is pretty good. When I first did this in my head, I had Charlotte a lot higher than this. I can't justify putting them ahead of these other teams though.
Over at 44.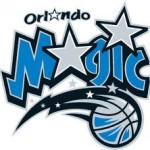 Orlando Magic o/u 37.5 wins
I think this is the year we see that improvement. I really wish they had a PG who can knock down a jumper, but Elfrid Payton does a lot of things well. They have enough talent to make the playoffs and I believe they will. Trading Vuc for some shooting/firepower can help seal that. They gave Biyombo a bag and traded for Ibaka, who I am assuming they will try and keep. Vuc gotta go. By the way, they need to find a way to not auto correct Ibaka with Obama. That is enough. I can see Milwaukee and Chicago taking this spot too. Orlando didn't necessarily get better trading Oladipo for Ibaka, I just think this is the year it comes together for them a little bit. Aaron Gordon is a nice breakout candidate too.
Over at 41 wins
___________________________________________________
Now for the not so good teams:
These guys are weird. They have decided to completely abandon the pace and space game dominating the league now. Their projected starting 5, Rondo, Wade, Butler, Gibson and Lopez.. None of them outside of Butler can really space the floor and you don't really want Butler hanging out shooting six 3's a game either. Wade and Rondo in the backcourt will be interesting to see, too. It is one thing for Wade to play off of LeBron and succeed. Bron is a threat to score and get to the line. It is another thing to play off the ball next to someone who does not look to score. He is also a prime candidate to lose to father time this year, be it by injury or his play… I just do not see it with them making the playoffs. If they do, they will be gone quickly
Over at 39 wins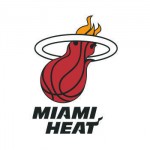 Miami Heat o/u 34.5 wins
I think this team is a little better than we are giving them credit for. I expect them to run a little more this year with Wade and Bosh gone. Dragic should get a ton of usage and will play well. I can also see Riley deciding to tank, trading Dragic for some expiring deals and getting a high pick in a loaded draft. He has done it before. If they do not do that, I expect them to battle with Chicago and Orlando for a playoff spot. Oh yeah… Whiteside is gonna OD this year with his stat padding.
Over at 39 wins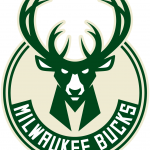 Milwaukee Bucks o/u 34.5 wins
Milwaukee, Washington and the Knicks can all be interchangeable. I picked Milwaukee first because I want to talk about the "Greek Freak". He might be my favorite player in the NBA. If he can ever make his jumper respectable, we have a new top 5 player in the league. He is that good. Jabari Parker is also doing his best early Melo impression. Kid is a monster on the blocks and should get better. Teletovic should get all types of minutes on this team too, because they have absolutely no shooting and need spacing to help out Giannis and Parker. They can make the playoffs and mess up all of my predictions. So can Chicago. So can Washington… Middleton being hurt is awful. They were primed for a rebound year but I don't see it yet. Might be a blessing. A lottery pick to go with Jabari and Giannis might be a bad thing for the East moving forward.
Over at 38 wins.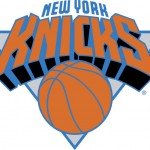 New York Knicks o/u 38.5 wins
I don't want to talk about them, but it is only fair. They went out and got guys who will get their last big payday with New York in Lee and Noah. Lee and Afflalo have different styles of play but will have the same type of impact. They are both role players and I do not see Lee adding wins Afflalo couldn't. Noah wants to be here and he wants this to work. You can tell. The man is a leader and will get the most out of his body and his teammates while he is on the floor. I am just not sure he is good enough anymore to be more than that. Rose is an upgrade from Calderon. He attacks the basket. He gets to the line more. He will help. I just don't think it is enough for what some of us are expecting. For all of this alleged grit and energy Brandon Jennings brings, it will not mask the fact that he will shoot 35% from the floor this year and take bad shots. It is what he is. KP should get better. Melo should still be good. They are just too risky with injury and do not have the depth to compete yet.
Under at 37 wins.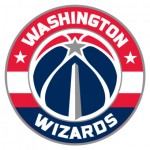 Washington Wizards O/U 42.5 wins
Man, this team is hard to predict. I love John Wall. I think his knees are failing him though… Slowly. It is not on some epic Derrick Rose kinda deal, but it is happening. If he can somehow develop a catch and shoot game, it will help him immensely. Bradley Beal is going to take about 19 shots per game this year. It is good for his numbers, but it is an indictment on the team. They literally have nothing else. Gortat is good money but aging… Otto Porter has been another Georgetown bust… This team needs a mini blowup.
Under at 34 wins
Brooklyn Nets o/u 20.5 wins
Jeremy Lin is going to put up monster numbers this year. Brook Lopez should get his too and Rondae Hollis Jefferson has the makings of one of those glue guy/big time defensive player on a title team player… But this ain't no title team. This team is doomed.
I am hoping they stick with Kenny Atkinson though. He has been deserving of a HC job for a long time.
Over at 21 wins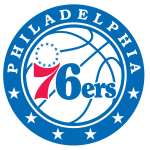 Philadelphia 76ers o/u 24.5
How are they going to win 25 games? I have been looking super foolish on Embiid for a bit now. I am still a believer… He is the truth. If he is over his injury life, he is going to kill and Philly is on to something once Ben gets back… But he will probably have his minutes reduced to start. One more year, Sixer fans.