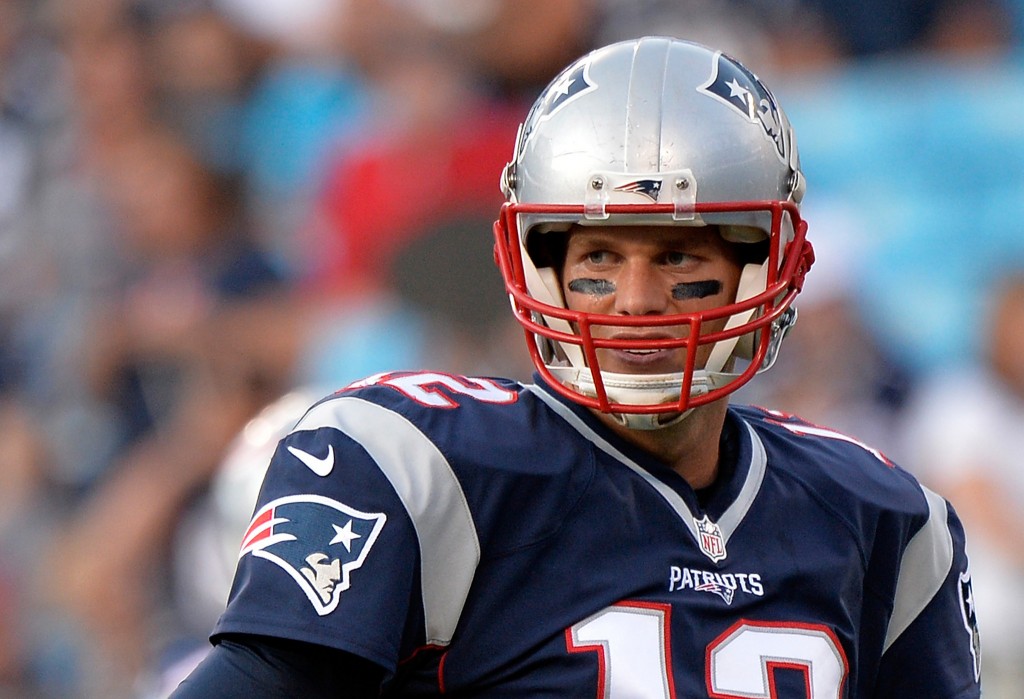 Tom Brady is a beast: a straight up mercenary of NFL defenses.
Don't give me all the Spygate, Deflategate, or any other gate asterisks. As much as I would like to cite these factors as the reason he has tormented my Steelers so much, it just does not stand up to scrutiny.
Before the spying was revealed in 2007, the Patriots were 4-1 with him under center, including two playoff wins in Pittsburgh, against my Steelers. His touchdown to interception ratio was 7:3 and his QB rating was 97.9. Pretty damn good, right?
Since the spying was revealed, the Patriots are 5-1 with Brady under center, including scoring 55 points against my team in 2013, most ever against a Pittsburgh team. His TD/Interception ratio is 19:0 and his QB rating is 127.3.
No typos there, folks.
If they were spying before, I wish they would go back to spying today.
He is indeed on my Mount Rushmore of NFL quarterbacks.
The case here isn't that he is not on the shortlist of greatest of all time. Only that he is not THE greatest of all time, and that isn't as much due to him as it is us. The primary thing we use to put Brady over say Aaron Rogers is Super Bowl rings. Why is that flawed? Because the "how many rings you got?" is the most superficial and intellectually lazy argument in sports.
If it's all about the rings, then Jim Plunkett and Doug Williams were both better than Dan Fouts, right? Mark Rypien and Trent Dilfer were better than Dan Marino, right? Of course not, GTFOHWTBS!!!!
Likewise, Tom Brady is not better than Aaron Rogers or Joe Montana, just as Bill Russell was not better than Wilt Chamberlain or Mickey Mantle was not better than Willie Mays.
Football is the ultimate team sport. So how silly is it that we assign credit for winning Super Bowls to one position in these debates? Brady has been instrumental in the Patriots great run. He has not won Super Bowls by himself.
And even if we were inclined to credit him based on individual performances, Brady has been a shadow of his regular season self in the Super Bowls. Consider them one by one: against the Rams he was still in the game manager mold. His MVP in that game was as much based on sports writers' anti-kicker and defense bias as it was Brady's performance. Everyone knows Vinatieri was as or more valuable in that game. Against the Panthers he threw 3 interceptions. In other words, he kept both teams in the game.
Against the Eagles, Deion Branch won MVP. Any time a receiver, not named Jerry Rice, wins Super Bowl MVP, it's an indictment of the QB performance. And don't let me start on who the real MVP was that game, playing on a barely-heeled broken leg. Hint: the writers are still dissing him in HOF voting and his initials are T.O.!
Granted he torched Seattle, arguably the best defense that he has faced in any Super Bowl. But we all know that but for the worst call in football history (not just NFL but AFL, USFL, College, and High School), the Patriots don't beat Seattle and Brady would be a .500 QB in Super Bowls going into tonight's game. As a matter of fact, both he and Belichick are a few plays here and there from being 0-6 in SB's.
By contrast, Joe Montana's TD/Interception ratio in 4 Super Bowls is 11:0! That too, is not a typo.
So win or lose tonight, Tom Brady is not the greatest QB of all time.
Gus Griffin, for War Room Sports
Tags: Aaron Rodgers, All's Fair in Sports and War, Atlanta Falcons, Gus Griffin, Joe Montana, New England Patriots, Super Bowl, Super Bowl LI, Tom Brady, War Room Sports, WRS