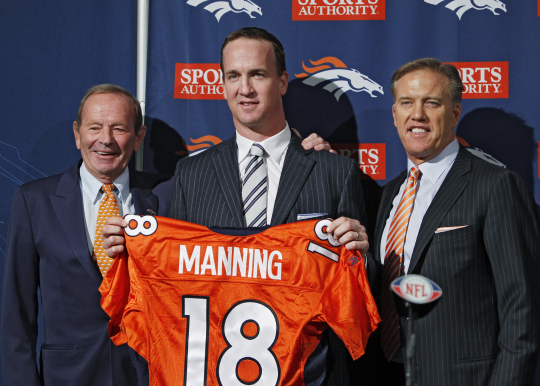 The Peyton Manning sweepstakes goes to the Denver Broncos!  John Elway once again completed his magical fourth-quarter comeback by landing the biggest free agent ever in the NFL.  It's a wrap folks!  Fold up your tents, the Super Bowl will reside in the Mile High City for the next 5 years.  Peyton Manning will go down in NFL history as the best quarterback to ever play the game.  He will win an additional 5 MVP's to go along with the four he already has.  Giselle's husband, Brett Favre's protege, the quarterback in New Orleans that knew about the bounties, and number eighteen's little brother will all be  afterthoughts as they will bow down to the G.O.A.T., Peyton Manning!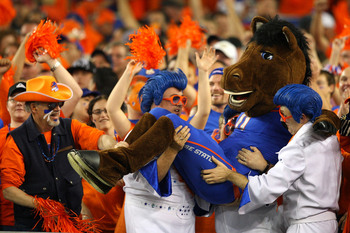 Well Denver Bronco fans,  Dr. Seuss stopped writing feel good stories years ago.  I hope the Bronco-Nation enjoyed their pep rally, because this is the closest to a Lombardi trophy your new quarterback will take you.  Peyton Manning is a heck of a regular season quarterback that can get you twelve regular season victories each year.  He has a Super Bowl win over the Chicago Bears, although it was Rex Grossman as the opposing quarterback.  Bottom line, his post-season resume consists of a frustrating 9-10 record.  Broncos fans, keep in mind Peyton Manning threw a PICK6 which cost the Indianapolis Colts a Super Bowl win.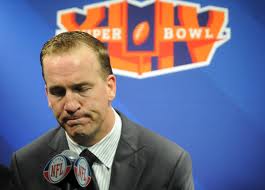 The dog and pony show happened this past week in Denver.  The Broncos have introduced their new quarterback Peyton Manning, who is now public enemy #1 this fall in the National Football League.  I don't think the NFL will have to worry about bounties anymore! (snickering!).  Manning has been the pray of defensive players since he has entered the league so the usual bulls-eye on him (and his neck) won't phase him.  
I wonder if John Elway knows how much pressure he has placed on Manning to deliver a championship to Denver.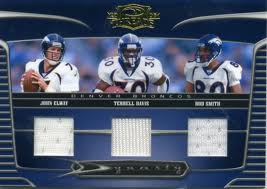 Peyton, I thought you wanted to win a Super Bowl.  Wasn't the sole reason for leaving Indianapolis to play for a contender?  Of all the teams you could have gone to, you chose DENVER.  What is Denver, besides Elway?  Denver is irrelevant.  Denver is no Dallas, Pittsburgh, San Francisco, Green Bay, or New York.  No tradition, no one cares about Denver.  Is Denver going to really give you the best chance to win a championship?  The infamous John Elway, Terrell Davis, Shannon Sharp, or even Rod Smith are not walking through that door.  Believe it or not, the AFC West is one of the toughest, competitive divisions there is.  The rivalry with Kansas City, Oakland, and San Diego will be more fierce than what you have experienced in the AFC South.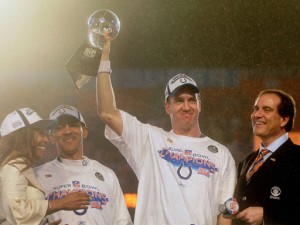 I thought you had a sense of urgency, due to you being 36 years old this season.  Knowing it is important to be on a team that gives you the best chance to win, maybe the 49ers would have given you the best opportunity to hold that Lombardi trophy multiple times.  I am sure you will go out there and prove us wrong.  Although it would be good to see you on the field again, it is unfortunately doubtful that the $96 million investment will show a good Super Bowl return.
LeRoy McConnell III of "A Fan's Point of View", for War Room Sports
Tags: A Fan's Point of View, AFC West, All's Fair in Sports and War, Denver Broncos, Indianapolis Colts, John Elway, LeRoy McConnell III, NFL, Peyton Manning, Sports Talk Radio, The War Room, War Room Sports